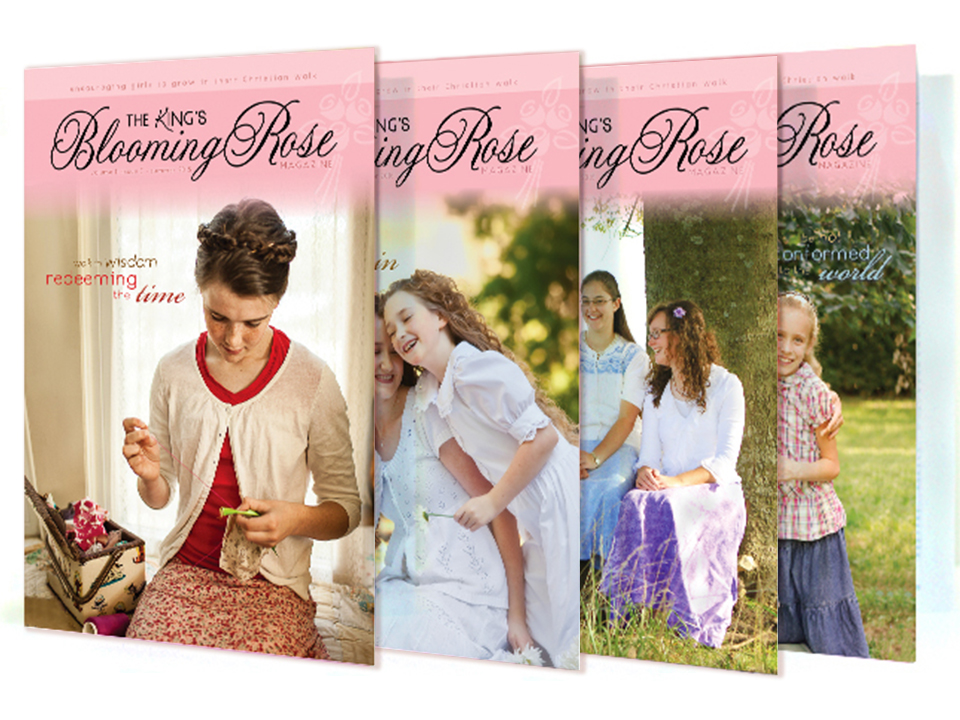 COPYING AND REPRINTING
Readers of KBR Magazine are welcome to share articles with personal friends if the original source/contact information (website, email address, or mailing address) is also provided. However, we ask that you do not reprint any material from KBR issues in your own publication or website.
HOW TO SUBMIT
Submit your writings in a Word document or text document. Please title your document: "First Name-Last Name_Article Title."
If you are including a bio with your submission, please put it in the same document at the end of your writing.
Email your submission to submissions [at] kingsbloomingrose [dot] com. Alternatively, upload them through the form below or send files on a CD via mail.
BY SUBMITTING YOUR WORK TO KBR,
YOU ARE AGREEING THAT...
The submission is your original work.
The submission has not been published anywhere else online or in print.
You retain the ownership, authorship, and copyright of your writing.
You will not submit the writing for republication anywhere else.
You will not republish the writing on your own blog or website. You can share a summary or brief excerpt, linking to KBR and inviting readers to read your work in KBR Magazine or KBR website.
Thank you for your interest in contributing to the ministry of The King's Blooming Rose! KBR Magazine thrives on the submissions of young ladies from around the globe, and offers an unique opportunity for them to share for the edification of Christ's Body.
The majority of KBR's readership is 12-25 years of age, although ladies of all ages read and contribute to each issue. We welcome mothers and grandmothers to share for the edification of the younger generation, in the spirit of Titus 2.
ORIGINAL WRITINGS
Share what the Lord has been teaching you through His Word. Topics that KBR addresses include: deepening our walk with the Lord, cultivating godly relationships, living out God's purpose for us as young women, using our time wisely and preparing for the future, investing in the lives of others, and more.
The upcoming issue's theme is found here. We print both thematic articles, as well as non-thematic articles.
Use Philippians 4:8 as a guideline when writing—seeking to use your writings to inspire and encourage readers toward a closer walk with Christ.
We ask that you have your parents (or husband) look over and/or edit your writings prior to submitting it.
The majority of the articles printed in KBR are 700-1200 words.
Please include a 50-75 word bio of yourself to go along with your article. A personal photo is also welcome, but not required.



REGULAR COLUMNS

Letters and photos from readers
Recipes
Book reviews
Original poetry
Pen-pal requests
We also feature guest posts on KBR's monthly forum. Please view details for submitting a guest post here.

SUBMISSION POLICIES

Use the King James Version of the Bible in all Scripture references.
When citing the Bible or another source in your article, place the quote within quotation marks and place the source directly following the quote (not in footnotes).
Submissions that do not fit in the printed issue of KBR Magazine may be added to KBR's website. Please note if you would prefer that it is not posted there. We do not post contributor's last name online unless requested.
PLEASE NOTE

We cannot guarantee publication of your submission. The content for each issue is heavily curated and each submission is carefully reviewed. Publication is contingent upon available space and cohesion with the magazine's ministry focus.

Submissions are accepted on a volunteer basis only; at this time, we are unable to compensate for accepted submissions.

Thank you so much for your desire to partner with KBR in encouraging girls for the glory of God.