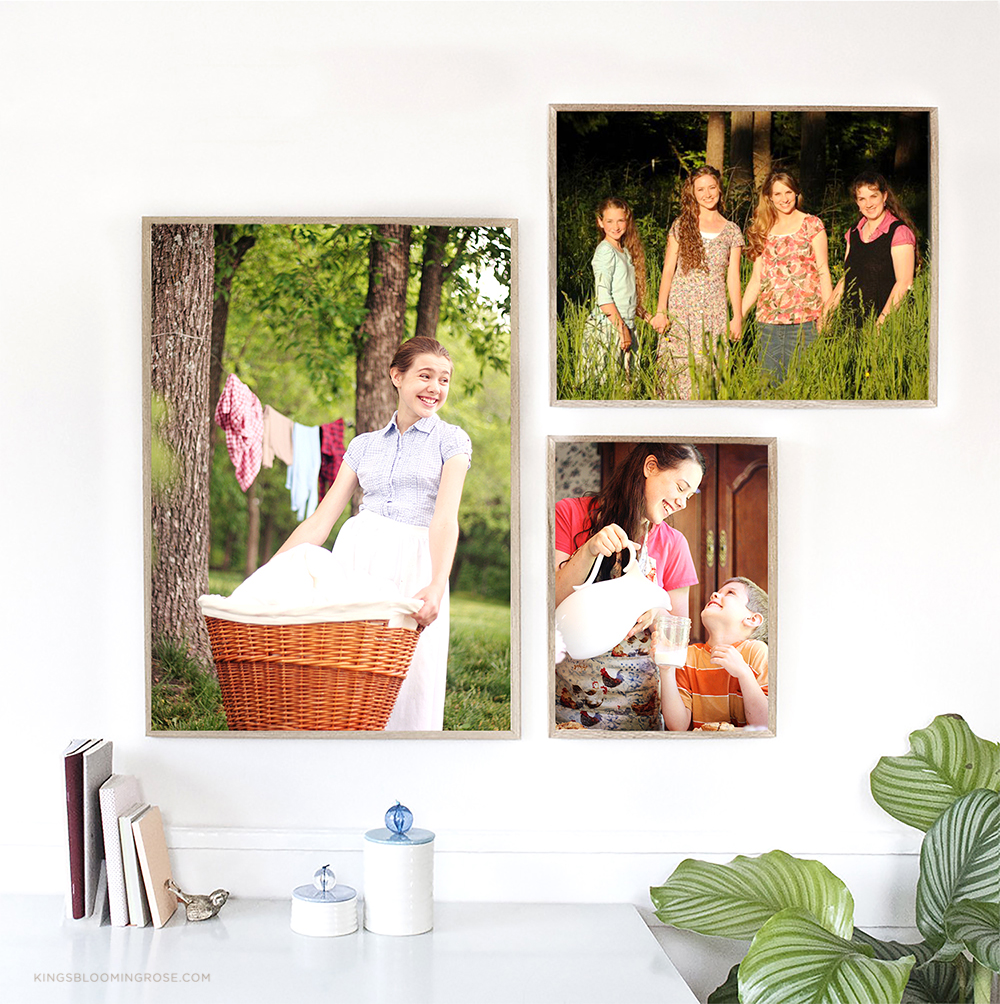 Photos must be highest resolution (at least 300 dpi) jpegs.
Name photos as follows: "FirstLastNamePhotographer_SubjectName."
Submit images via email (submissions [at] kingsbloomingrose [dot] com) or through the form below.
BY SUBMITTING YOUR PHOTO TO KBR,
YOU ARE AGREEING THAT...
The photo has not been published anywhere else online or in print.
You retain the ownership, authorship, and copyright of your photo.
You will not submit the photo for republication anywhere else.

We welcome photography submissions. It is the goal of KBR to uphold a standard of modesty, femininity, and beauty in photography which portrays the joy of girlhood. Would you like to bless others through your talent? We invite you to submit your photos!
CANDID PORTRAIT PHOTOGRAPHY
Beautiful, candid shots that depict young ladies serving the Lord. Examples: young girl/lady helping her mother bake, serving her brother breakfast, reading her Bible in a beautiful flower field or by a lake, folding laundry, learning homemaking skills - be creative!
Those featured in photography can be of any age (especially ages 5-25).
Photos used are aesthetically appealing and interesting: color agreement, nice contrast, and well-lit environment. Creativity is essential and welcomed.
To uphold a standard of modesty, outfits should reflect femininity and simplicity. Because of a diverse reader base, we strive to neither offend nor ostracize people based on their convictions regarding dress. Please have models adhere to the following standards: blouses with sleeves and skirts at least mid-calf in length.
STILL LIFE PHOTOGRAPHY
Well-lit shots of miscellaneous pretties. Examples: vase with a flower bouquet, a set table with food, aprons or kitchen items, tea cups or pots in a pretty setting, books, purses, shoes, lacy gloves, sewing supplies - the possibilities are endless.
NATURE PHOTOGRAPHY
Nature photography is welcome (such as butterflies, flowers, birds, or beautiful landscapes). Keep in mind that images in this category must be particularly unique, interesting, crisp, and nicely contrasted in lighting.
Current photography needs include summer and fall-themed stock images.
PLEASE NOTE
We cannot guarantee that your photographic submissions will be used. However, we would love to review it. If your photo(s) is selected for print, you will be credited.
We only print original photography. Once you have submitted your photography to KBR, please do not submit or use it elsewhere. If you have questions please feel free to let us know.
Photos that are not used in KBR magazine may be considered for use in future projects (website, annual calendar).
Submissions are accepted on a volunteer basis only; at this time, we are unable to compensate for any accepted submissions. Thank you for partnering with KBR to encourage young ladies.