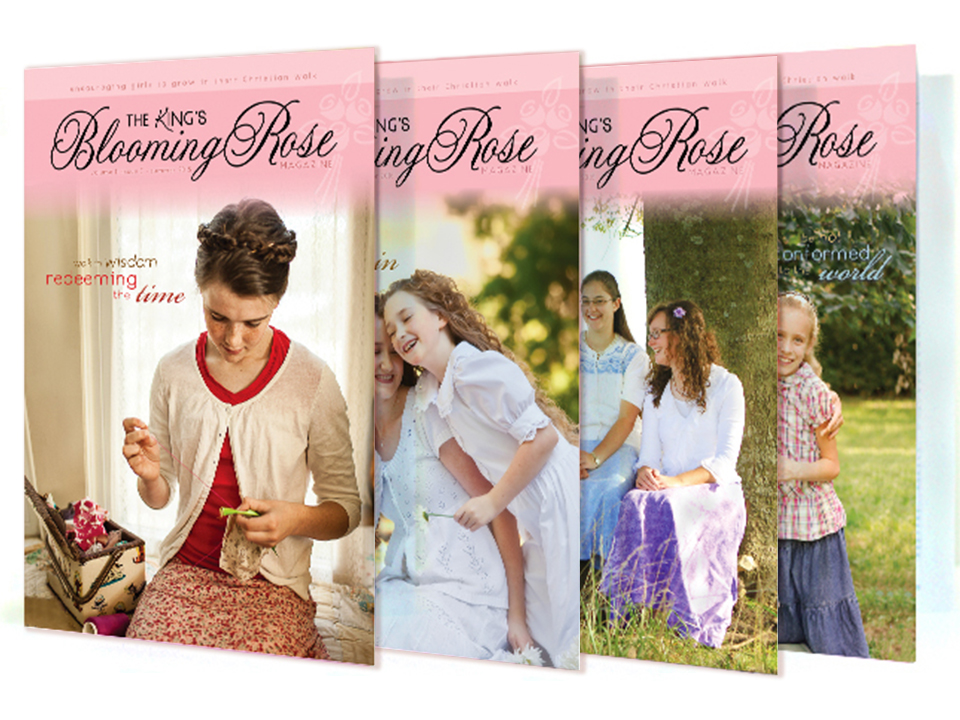 The King's Blooming Rose subscription
One year Subscription Beginning with Forthcoming Issue
4 issues/year, mailed$10.00/year in USA (View Foreign Rates Here)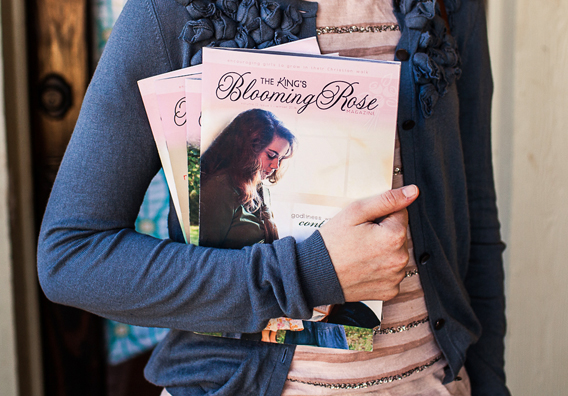 The King's Blooming Rose Volume 10#1
$3.00

The King's Blooming Rose Volume 10#1 Bundle of 10
$18.00 (save $12.00)

The King's Blooming Rose gift subscription
One Year GIFT Subscription Beginning with Forthcoming Issue
(include recipient's address in instructions field in the shopping cart)
$10.00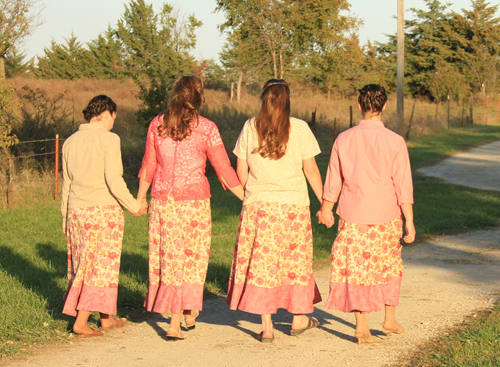 THEMATIC ARTICLES
Wait in the Storm » by Christina B.
In the storms of life, we need God's strength - how do we obtain it?
Grace in the midst of Grief » Alyssa H.
Can a believer in the Lord Jesus experience grace and peace in the midst of a tragic loss?
Christ has Triumphed! » by Elena C.
We must not be surprised by trials and persecution. Christ has already obtained victory over all these things for us!
I shall come Forth as Gold » by Hannah H.
How can a young lady trust the Lord in the midst of great disappointment and heartache? We can, as we remember that God has a purpose for all suffering.
Nothing is Too Hard for the Lord » by Mrs. Martha B.
Nothing is too hard for God - not even that trial you are facing today. We must believe God's Word and refuse to doubt. How does this look?
Foundation of Unwavering Faith » by Mrs. Jan F.
Be blessed as you glean from the journey of a dear saint who has walked with the Lord through the many trials of life - what is her "key" to facing each new trial?
Who is like the Lord? » by Samantha P.
There is so much to say about trials and how we should trust God in the midst of them - but the key overarching thing we must remember is the character and goodness of God. He is the Great Shepherd and supplies all of our needs.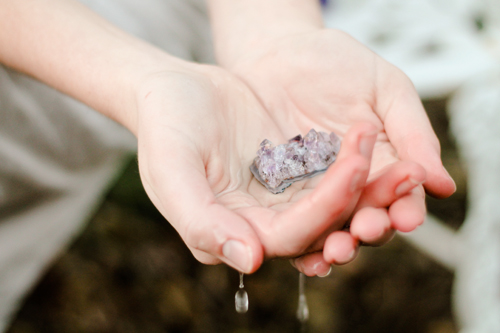 SPECIAL · ARTICLES
Journeying Heavenward » with editor Sarah Lee
A Biblical Look at Beauty » by Elisha Ann Wahlquist
Preserving a Legacy of Love - Beginning a Hopechest » New Column
Should I Say Yes? » by Mrs. Jerusalem B.
Gemstones » by Lyndsey H.


ALSO · IN · THIS · ISSUE
ECO » Comments, pictures, and introductions from readers
Cook's Cuisine » Family Favorite/Tradition Recipes
Subscriber's Script » Meet Hailey and her family
Herbal Remedies » Immune System Boosters
The B's Buzz » Editor's family news
The Bulletin Board » Ads and pen-pal requests


We invite you to write for the next issue of KBR! Young ladies and older woman alike who desire to encourage others through writing are welcome to share for the next issue. The theme for the spring 2014 issue of KBR will be:
MAINTAINING · A · CHEERFUL · ATTITUDE
What kind of attitude are we, as daughters of the King, called to have? What is the source of our cheerfulness? What kind of walk with the Lord must we have, to maintain a consistent attitude of trust and joy? How does our attitude, as daughters in our home, impact those around us? How can we have a joyful outlook, even in daily hindrances or on-going trials? What can we learn from the apostle Paul's example of joy and contentment even in great adversity?
SUBMISSION DEADLINE · FEBRUARY 10, 2014
SEND SUBMISSIONS TO · submissions@kingsbloomingrose.com
Please read our submission guidelines when writing for KBR. Non-thematic submissions are also welcome, such as articles, letters, poems, pictures, book reviews, prayer requests, and submissions for other regular columns.
Items received may be published on the website or held for future issues if there is not room in the next printed issue (specify if you don't want your submission on our website).