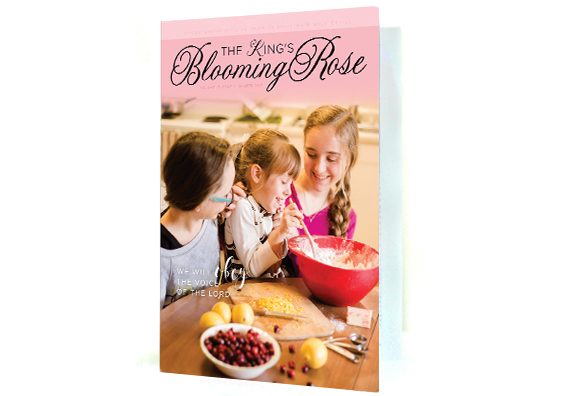 The King's Blooming Rose Volume 13#1
$3.50 // ADD TO CART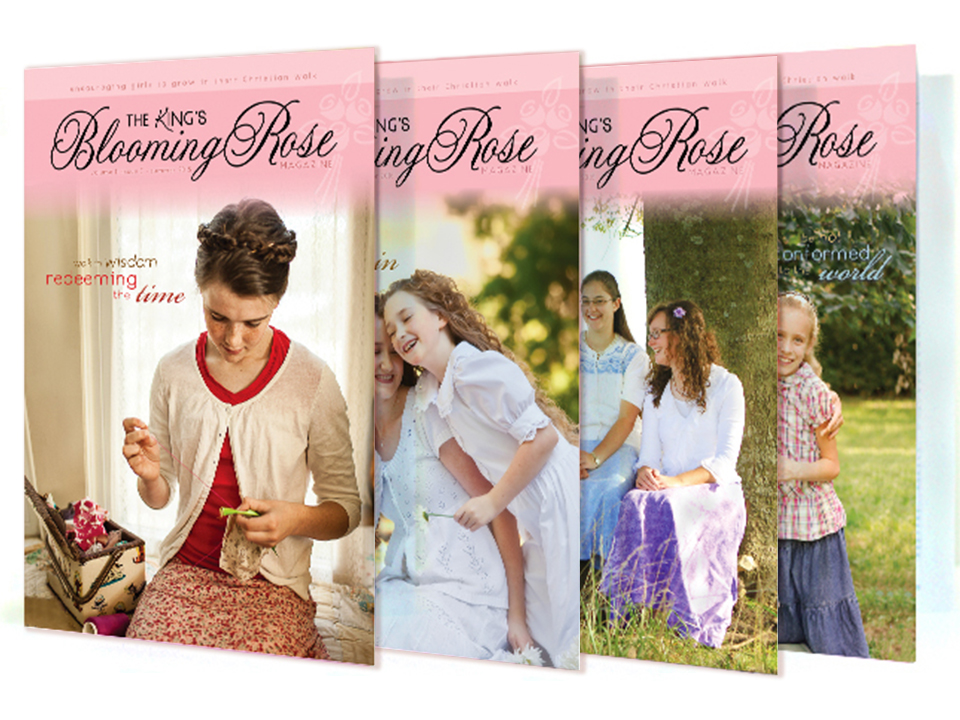 The King's Blooming Rose subscription

The King's Blooming Rose gift subscription
One Year GIFT Subscription - you will receive a free issue!
(Include recipient's address in instructions field in the shopping cart)

4 issues/yearIf you would like to announce your gift is coming, download and print the KBR gift card

The King's Blooming Rose Volume 13#1
Bundle of 10
$28.00 (save $7.00) // ADD TO CART



The King's Blooming Rose gift subscription

Begins with Forthcoming Issue: include recipient's address in the instructions field in your shopping cart
If you would like to announce your gift is coming, print KBR's gift card
$15.00 / USA // ADD TO CART
View Foreign Rates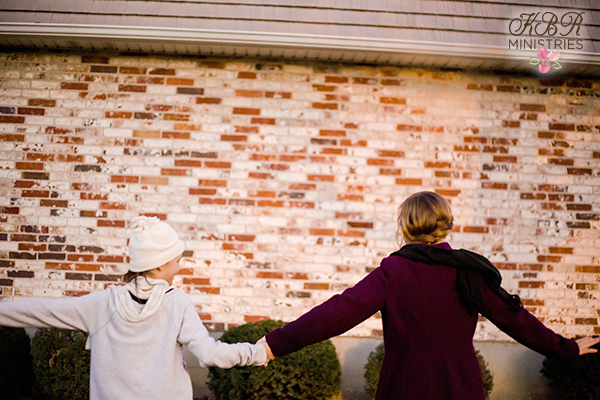 THEMATIC ARTICLES
The Heart of Obedience » by Temiah T.
Obedience is not only doing the commands of our authority, but it is also doing it willingly and cheerfully. Find out how this applies to daily life!
When God Calls: How do You Answer » by Rachel L.
When God calls you to obedience, do your actions prove that you truly love Him? Rachel shares how we as daughters can answer God's call to obedience.
Sacrifices of Love » by Abigail K.
Have you ever read missionary biographies filled with stories of amazing sacrifices and miracles? That kind of obedience seems glamorous and important. But our daily obedience to God (even when no one sees!) is just as important!
Trust and Obey: The Only Way to Joy » Interview with Mrs. Darlene N.
What would a mother's advice be to a young woman who is struggling to obey her authority? What blessings are found in obedience? Be encouraged by this sweet mother's heart of advice.
A Striking Testimony: Katharina Von Bora Luther » Mary H.
The example of Martin Luther's wife offers a testimony of true love and devotion to God, despite great hardships.
If You Love Me » by Mrs. Martha B.
It is easy to say we love Jesus, but if we truly love Him: we will do His commands. What does it mean to obey Him?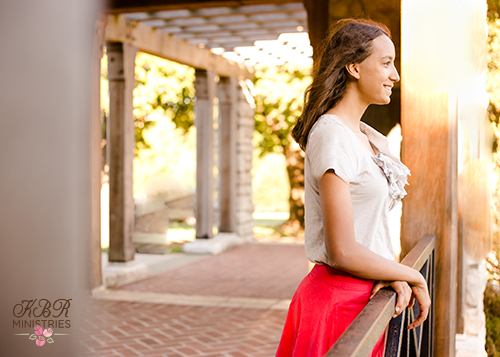 SPECIAL ARTICLES
Journeying Heavenward » with editor Sarah Bryant
God's Word: What do YOU do with it? » by Samantha P.
Daughters of Rebekah (new column) » by Amanda S.
Mud Everywhere » by Elisha Ann E.
Subscriber's Script » Meet Alyssa C. and family
The Power of Wise Words (Part 1) » by Taryn and Mirren M.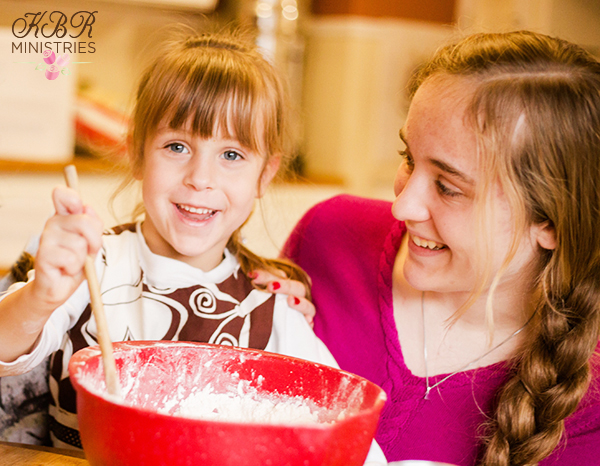 ALSO IN THIS ISSUE
Cook's Cuisine » Cookies (extra recipes here)
ECO » Letters from readers
The Bulletin Board » Ads and pen-pal requests
Gleanings » Q&A Column (Topics: encouraging profitable conversations with friends, struggling with singleness, encouraging younger siblings)
The Book Nook » Good Reads
Herbal Remedies » All about calcium


We invite you to write for the next issue of KBR! Young ladies and older woman alike are welcome to share for the next issue. Read more contribution information here. The theme for the next issue of KBR will be:
Cultivating a Heart at Home
Titus 2 encourages women to be keepers at home. How can we embrace the potential that is in serving the Lord and our families in our home as single girls? How can we minister to and bless others outside of the home while guarding our hearts from discontentment or things that will draw our main focus away from those in the home? How can we cultivate an uplifting spirit in our words and attitude that will bless our family?
SUBMISSION DEADLINE · February 8, 2017
SEND SUBMISSIONS TO · submissions@kingsbloomingrose.com
Please read our submission guidelines when writing for KBR. Non-thematic submissions are also welcome, such as articles, letters, poems, pictures, book reviews, prayer requests, and submissions for other regular columns.
Items received may be published on the website or held for future issues if there is not room in the next printed issue (specify if you don't want your submission on our website).