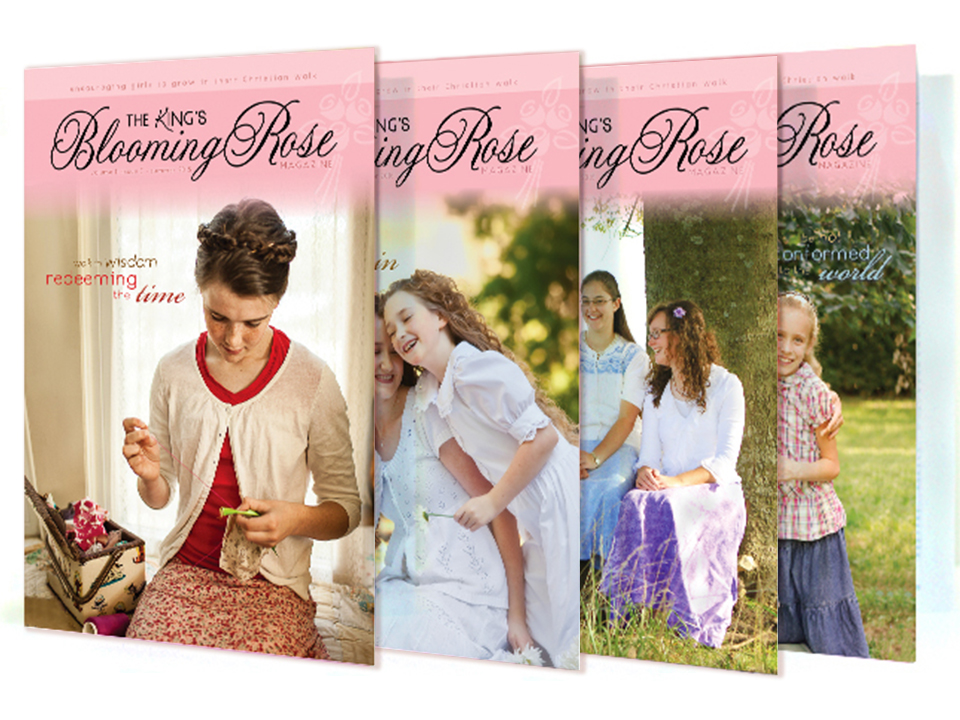 4 issues/year, mailed
The King's Blooming Rose Magazine Subscription
$15.00/USA // ADD TO CART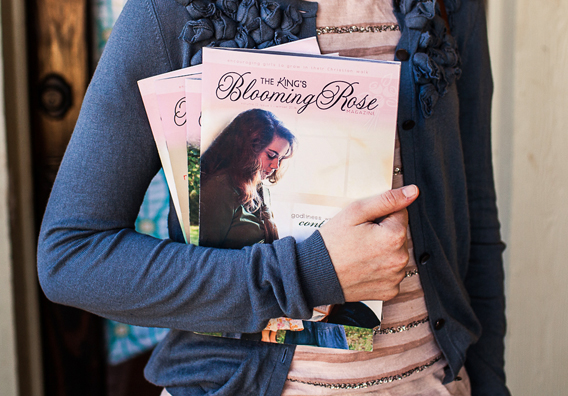 The King's Blooming Rose Sample
$3.50/USA // ADD TO CART
We invite you to join us on our journey to Biblical womanhood!
The King's Blooming Rose magazine is a quarterly publication for the edification of young ladies. Each issue encourages girls to grow in their Christian walk, in accordance with Titus Two and Proverbs 31. KBR is geared toward girls ages twelve and up, although all ages read and contribute.
Each issue of KBR is thirty-two pages and has a full color, heavy stock cover which will allow readers to read it again and again in the years to come. Its beautiful photography and appealing design enhance the articles' messages and uphold modesty and virtue. Each issue is centered around a different Biblical theme, such as humility, femininity, abiding in Christ, contentment, Scripture memory, and more. KBR's articles are appropriate for all ages.

Encouraging Articles
Interviews with Titus 2 Ladies
Beautiful Photography
Recipes from Readers
Pen-Pal Requests
Q&A Column
Original Poetry
Herbal and Nutrition Tips
Prayer Requests
Annual Contests and Prizes
Homemaking Tutorials

In the pages of KBR, you will be encouraged by fellowship with young ladies who gather from around the globe to seek the Lord together and share what He is teaching them. Coming from all walks of life, all reflect a mutual desire to walk in obedience and faithfulness to the Lord.

The King's Blooming Rose is ad-free and donation supported. The KBR staff are volunteers and strive to exhort one another in the high calling we have in Christ (Colossians 1).
Feel free to browse our back issue library, and while you are waiting for your order to arrive, read some of our sample articles.