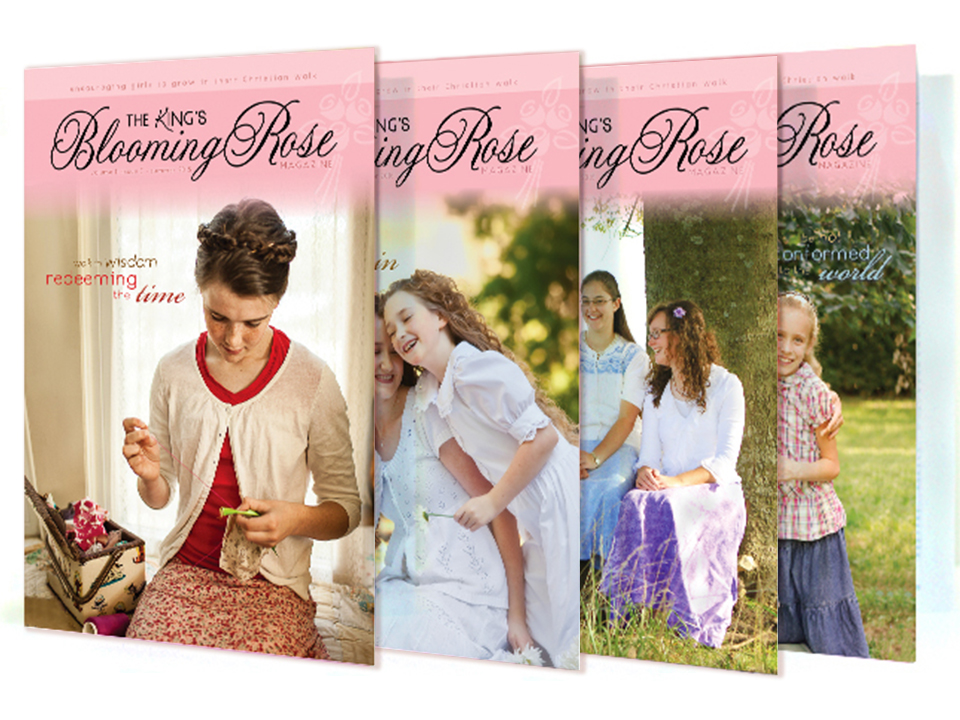 4 issues/year, mailed
The King's Blooming Rose Quarterly Magazine
$12.00/USA // ADD TO CART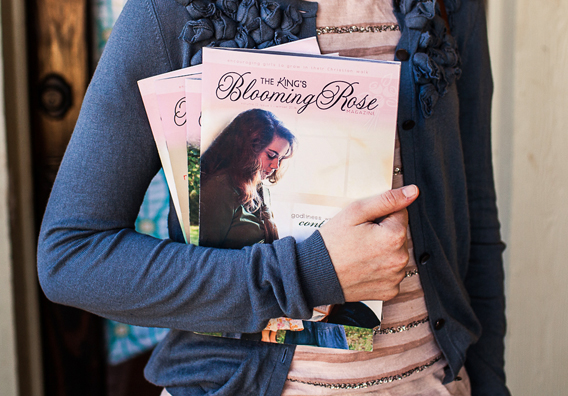 The King's Blooming Rose Sample
$3.00 // ADD TO CART


The King's Blooming Rose magazine is published to encourage young ladies to grow in their Christian walk, in accordance with Titus Two and Proverbs 31:10-31. KBR is geared toward young ladies ages twelve and up, but ladies of all ages read and write for KBR.
Each quarterly issue is 32 (printed) pages in length and includes articles. Through each issue, you will meet hundreds of other young ladies who are seeking the Lord and serving their families. Our prayer, as the editors, is that you may be inspired to live a closer daily walk with Jesus through the fellowship of other believers, and encouraged in your role of femininity and godly womanhood.

Encouraging Articles
Poems Authored by Young Ladies
Recipes from Readers
Craft Projects
Book Reviews
Pen-Pal Requests
Prayer Requests
Annual Contest
Homemaking Tips and Tutorials
Interviews with older Titus 2 Ladies
Like-Minded Fellowship
Herbal/Nutrition Tips
and MUCH MORE!
Every issue of KBR features a theme, but also includes non-thematic articles. Some past themes have been humility, modesty, femininity, encouraging brothers, abiding in Christ, contentment, Scripture memory, and other topics that relate to girlhood. Some back issues are currently available, so feel free to browse our back issue library. While you are waiting for your order to arrive, check out some sample articles, which were printed in previous issues of KBR.