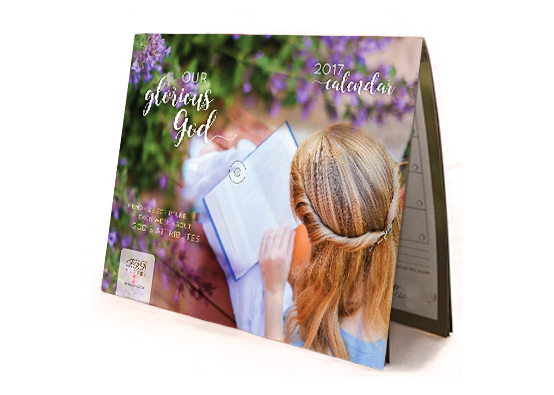 Our Glorious God
2017 Calendar
Full color, thirteen-month calendar (8.5x11")
Out of Print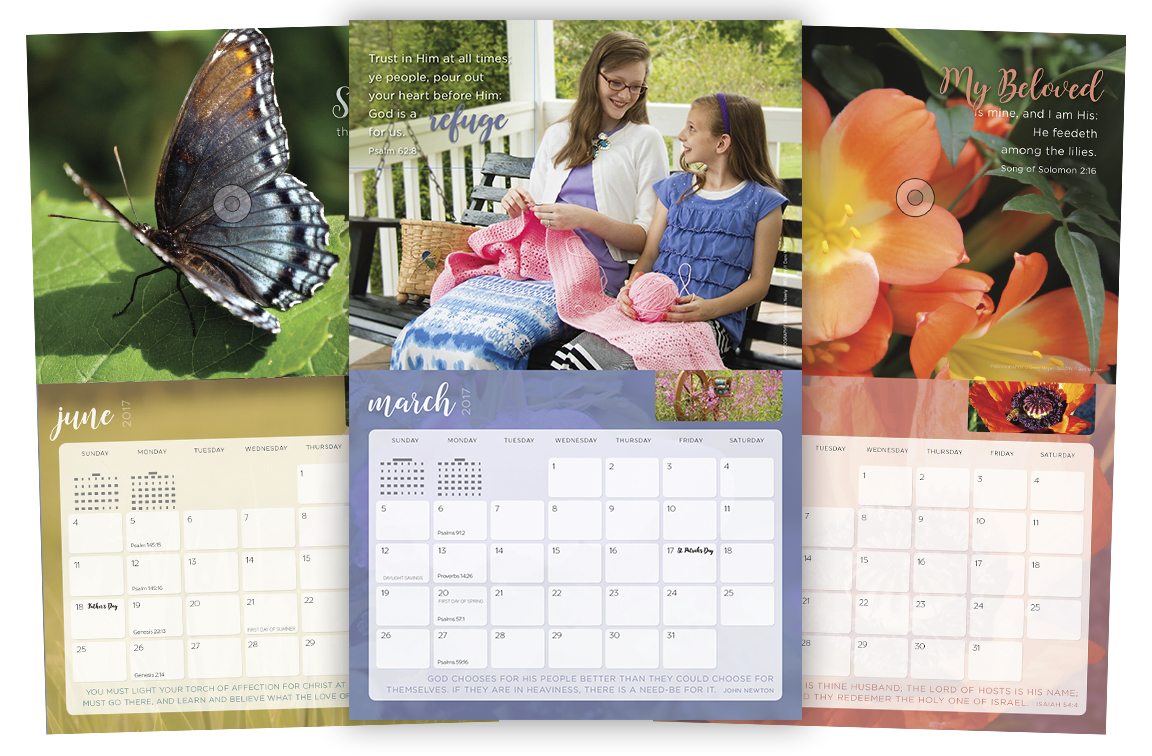 KBR's beautiful 2017 calendar is themed "Our Glorious God." Each month focuses on an attribute of the Lord and its application to our personal walk with Him. The Lord is our Shepherd, Refuge, Peace, Strength, and so much more - let's ponder His glorious traits throughout the coming year!
This full color calendar is filled with gorgeous nature or portrait photography taken by KBR subscribers. We pray that throughout the coming year, the beautifully designed Scriptures (KJV) and photos in this calendar will point you to the glory of our Lord and center your thoughts upon Him! 
Features weekly Scripture memorization schedule - memorize a Bible verse each week focusing on the monthly attribute of God
Monthly inspirational quotes or verses for thought
Room to write birthdays or events
Buy a calendar for yourself and one for your accountability partner - they make perfect friendship or Christmas gifts!
"I have been very pleased with my KBR calendar and the encouragement it gives me to be continually memorizing the Word of God. I have used several of these scripture verses that are now hidden in in my heart to give comfort in times of grief, joy in times of trial, and encouragement in times of weariness." -Hayley

other encouraging resources