About KBR
The King's Blooming Rose magazine began in February 2005, when homeschooler Sarah Bryant published the first issue for her friends and family. Her desire was to encourage others to seek the Lord in their youth, and to provide fellowship to those who did not have many godly influences. The Lord has greatly blessed this effort, and hundreds of families now receive KBR Magazine all over the world. 
KBR Ministries was expanded in 2009, when Sarah's first book was written, and other resources were added to the ministry. In 2015, KBR hosted the Joyful Daughters Conference for young ladies and their mothers, . While Sarah handles much of the regular editorial work of the KBR ministry, her parents offer wisdom and guidance, and her entire family provides support.
It is our prayer that "The King's Blooming Rose" readers are encouraged to grow in their personal walk with the Lord Jesus, and challenged to seek His Word diligently (Psalm 27:8). We believe a daughter has a vital Biblical role in her family, and is called to support and serve her family (Psalm 144:12), and that godly wives should be godly keepers at home (Titus 2). In a culture which downplays and rejects the importance of these God-given missions, we want to encourage Christian young ladies to obey the Lord in fulfilling their calling for the glory of our Lord and Savior - and to know that they are not alone in their Biblical convictions.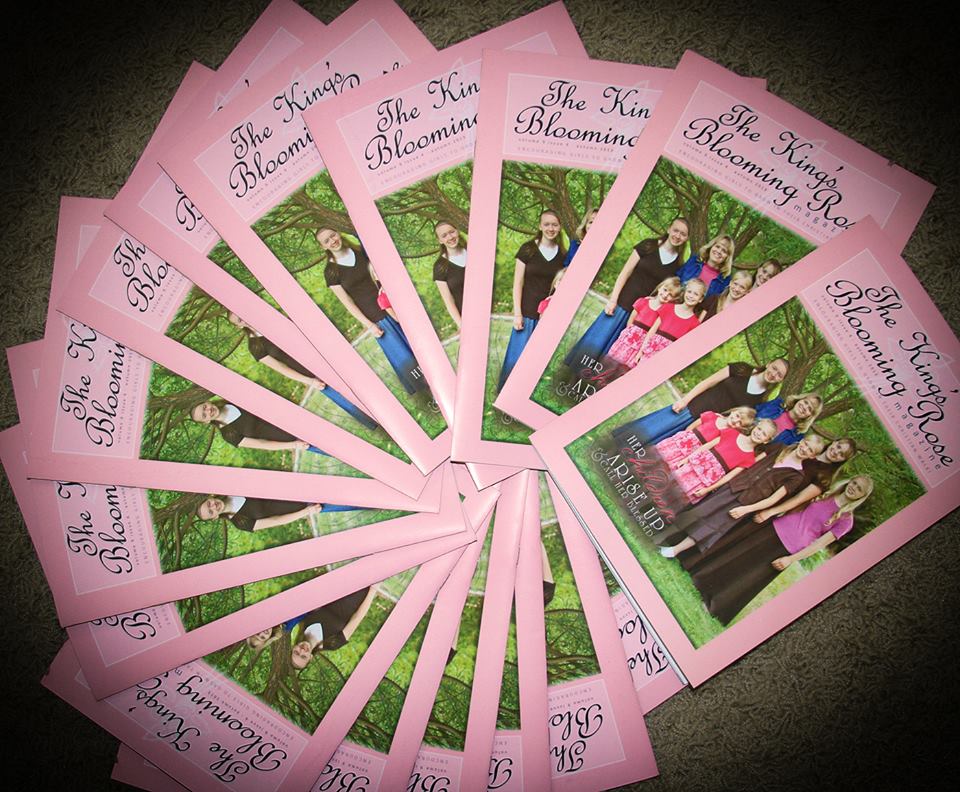 About Our Family
We are so glad you have stopped by! We are a Bible-believing Christian family living in rural Kansas, and our family consists of Tom & Dana, Brandon (married), Sarah, Nathan, Jonathan, Rachael, and Samuel.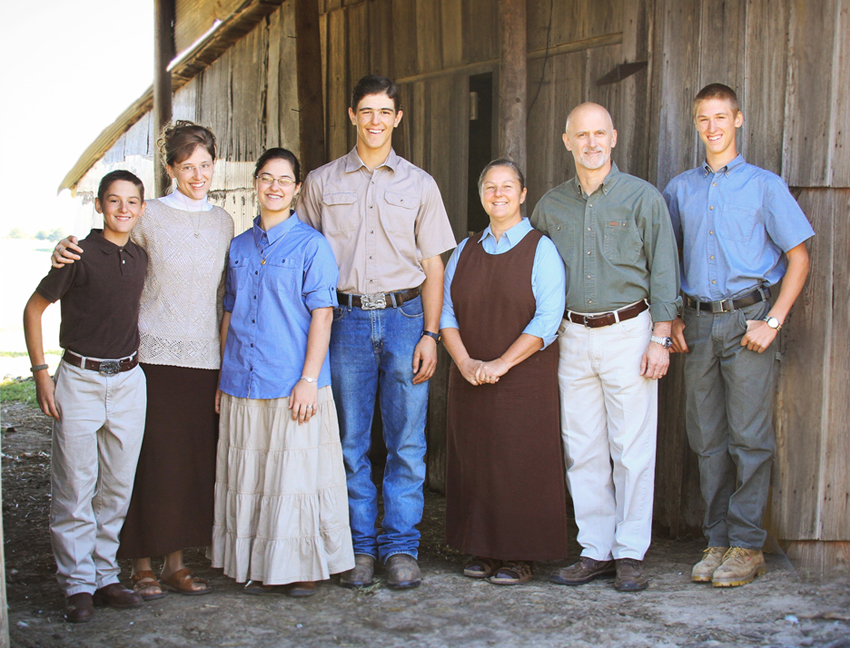 As a homeschool graduate, Sarah is grateful for parents who have instructed her in the ways of the Lord from a young age. Her desire is to love her Savior Jesus Christ more deeply each day, and she strives to encourage other young girls to experience the joy of a close relationship with Christ. She would love to hear what the Lord is doing in your life!
May the Lord bless you as you earnestly seek Him and bring Him glory, by serving Him in the sphere in which He has placed you.