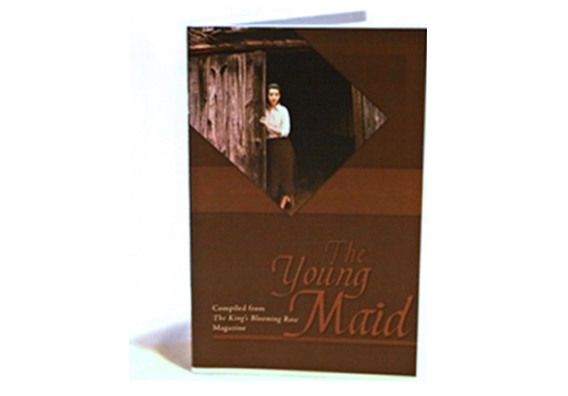 How can daughters become their family's pillar according to Psalm 144?
Would you like to redeem the time as a young lady and learn skills that would benefit you as a future wife and mother? Would you like valuable advice, recipes, and tips from other girls which will help you prepare to be a keeper at home?
Search no longer! Find the past four years of "The Young Maid" column from KBR Magazine compiled in this booklet. In " The Young Maid," homemaking-related questions covering topics from hospitality, to homemade cleaning recipes, to making money from home - these and more are sure to be found in this compilation of reader's advice.
topics · include
Economical Winter Menus
Decoration Ideas
Farmer's Markets
Hope Chests
Economical Household Cleaners
Modest Clothing Sources
Scripture Memory
Hospitality
Organization
Earning Money From Home
Maintaining A Clean Home
Menu-Planning
Cheerful Attitudes
Life After Graduation
Preserving Produce
Home Decorating