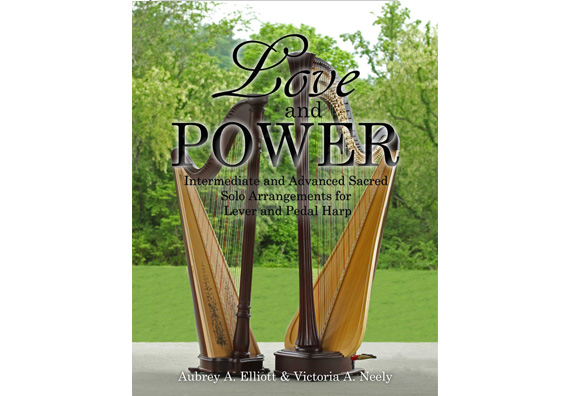 14 hymns

Love and power: Intermediate and Advanced Sacred Solos for Lever or Pedal Harp
by Victoria A. Neely and Aubrey A. Elliot
$19.00

RECOMMENDED RESOURCEs
This collection of arrangements is late-intermediate to advanced in level. It is unique in that, all of the arrangements, except one, are playable on lever as well as pedal harp. The goal in producing this book was to supply the advanced lever harpist with well-written hymn arrangements that are interesting to play, but are also appropriate for the advanced pedal harpist.
Fourteen hymns arrangements include:
Eternal Father, Strong to Save
Praise Ye the Lord (the Almighty)!
'Tis So Sweet to Trust in Jesus
Holy, Holy, Holy
Hold the Fort
The Love of God
O Sacred Head, Now Wounded
Arranged by harpist Victoria Neely and Aubrey Elliot; spiral bound for easy use. Arrangement preview below.